SBD Motorsport UK HSA Sprint Leaders Championship!
INTRODUCTION
The Sprint Leaders Championship will be reinstated for the 2019 season for the first time since 2003. The SBD Motorsport UK HSA Sprint Leaders Championship will be organised by the HSA, and is a class based sprint championship which runs alongside the British Sprint Championship and visits many of the same venues. It is open to competitors holding National A competition licences.
Across 17 events the series caters for most types of car including production cars, sports racers and racing cars and is an ideal Championship for sprinters looking for that extra challenge, or considering entering the British Sprint Championship. Points are scored dependant on placing in class.
Drivers and Entrant/Drivers must be paid up members of the Hillclimb and Sprint Association. In addition, they must be registered for the Championship. Given that numbers of registered competitors are unpredictable for the first year of a new Championship, it has been decided to generate scores based on the results at an event including all relevant competitors, whether they are registered for the Sprint Leaders Championship or not. The Championship class structure for 2019 is also intended to find a home for each competitor against a background of quite widely differing event class definitions being run at sprint events by various clubs and in different parts of the UK.
All rounds of the Championship are reported on the HSA's web site and in Speedscene magazine together with plenty of action photos.
The Annual Awards dinner for the 2019 SBD Sprint Leaders Championship will be held at Lea Marston on November 9th.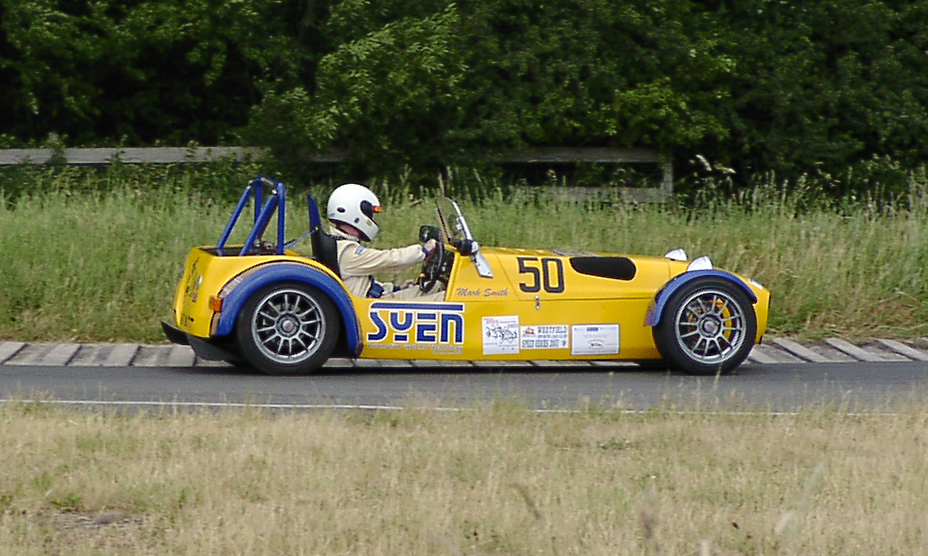 The current (2003) champion, Mark Smith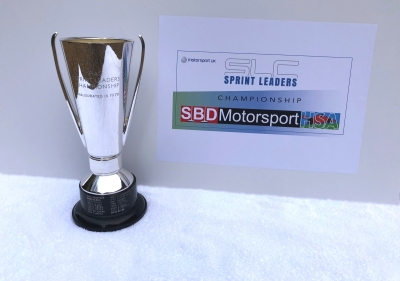 The Sprint Leaders Championship Trophy